You probably moved into your new house. First house away from your parent's maybe. It looks so empty. You can even get echoes of yourself. What could be the problem? What is missing? It is furniture, my friend. You probably have a bed only at this stage, and your sitting room is all empty. Furniture gives your house a whole new look. It will appear that you are not in the same place you are used to you bring furniture home immediately. This article will give tips on how to purchase the best furniture for your house. Read on.
Plan
You need to plan even when you are buying the cheapest thing. Furniture is expensive; good furniture is more expensive. It is therefore important to make sure that you plan and save. Well, some of us are lucky to be heavily loaded that they could chunk huge amounts at a go. Start saving early, this is the only way you will be able to get the best quality without a struggle. Since furniture is expensive, you cannot afford to keep on buying new ones year after year. Save by purchasing quality furniture and the only thing that will make you buy a new set is a change of interior fashion.
Window shop
It is through window shopping that you will identify the best furniture and the shops to buy from. Take a lot of your time and go around checking for shops selling furniture. You can visit as many as you can to get the best, once you have identified the fair one, by this I mean, those with quality furniture at affordable prices. You can arrange to be paying in installments.
Size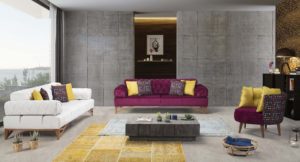 The size of your house determines the size of furniture you will purchase. Always keep this one in mind. You cannot get large sized furniture if you have a small space. The right size of furniture gives you space to walk around freely. You will need more space if you have small children. The size of your staircase should be an important factor to consider as well. Have you heard stories of how one bought a bed but could not fit the staircase? The same case applies to the doorway. They might sound simple, but if your furniture comes home already assembled, make sure that it can pass the doorway. Too much furniture spoils the look for your home, less of it does not make it better. Be keen to get the right size.